Sri Raghavam song lyrics penned by NA, music composed by M M Keeravani, and sung by M M Keeravani from the movie Sri Ramadasu.
---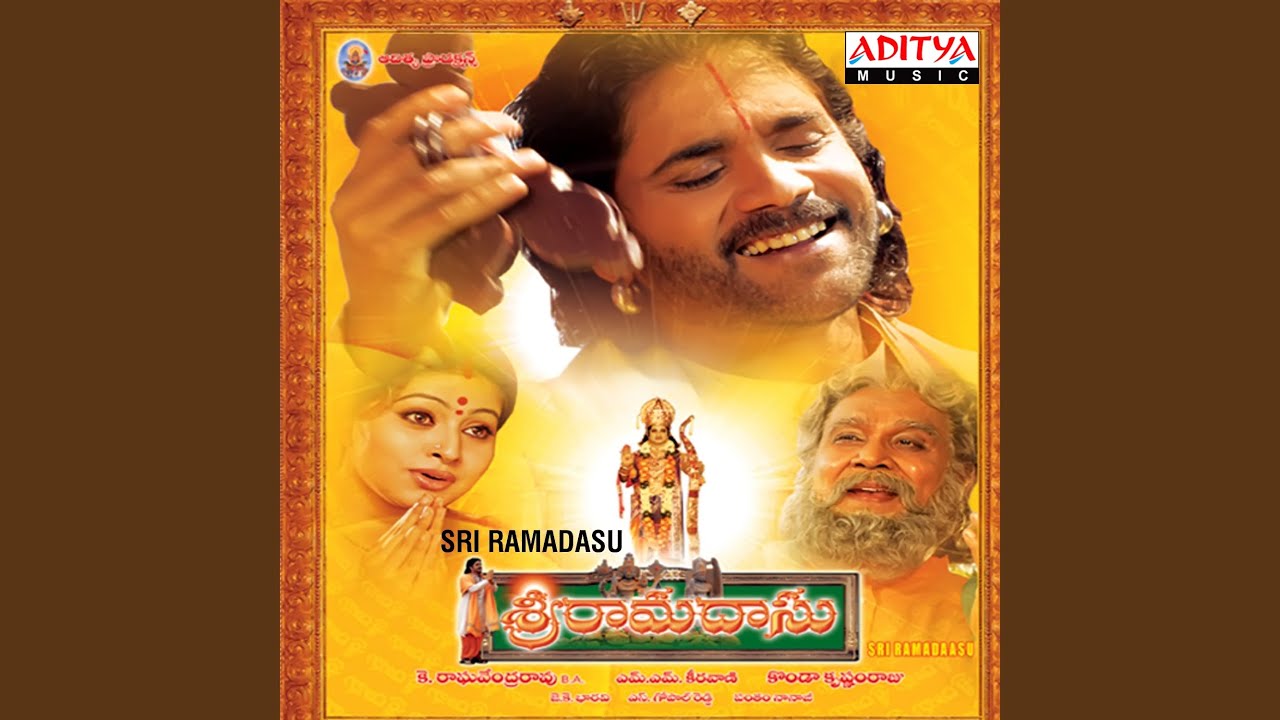 ---
| | |
| --- | --- |
| Song Name | Sri Raghavam |
| Singer | M M Keeravani |
| Music | M M Keeravani |
| Lyricst | NA |
| Movie | Sri Ramadasu |
---
Sri Raghavam Song lyrics
Sri Raghavam lyrics in English

om gam kleem lakshmi ganapataye namaha

sreeraaghavam dasharadhathmaja maprameyam
seetaapatim raghukulanvaya ratnadeepam
ajanubhahum aravindadalayataksham
ramam nishachara vinashakaram namaami om

Sri Raghavam lyrics in Telugu

ఓం గం క్లిమ్ లక్ష్మి గణపతయే నమః

శ్రీరాఘవమ్ దశరథాత్మజ మప్రమేయం
సీతాపతిం రఘుకులాన్వయ రత్నదీపం
ఆజానుబాహుం అరవిందదళాయతాక్షం
రామం నిశాచర వినాశకరం నమామి ఓం

Watch Sri Raghavam Song Video
Sri Raghavam song frequently asked questions
Check all frequently asked Questions and the Answers of this questions
This Sri Raghavam song is from this Sri Ramadasu movie.
M M Keeravani is the singer of this Sri Raghavam song.
This Sri Raghavam Song lyrics is penned by NA.