Soul Of Varisu song lyrics penned by Vivek, music composed by Thaman S, and sung by Chitra from the movie Varisu (2023).
---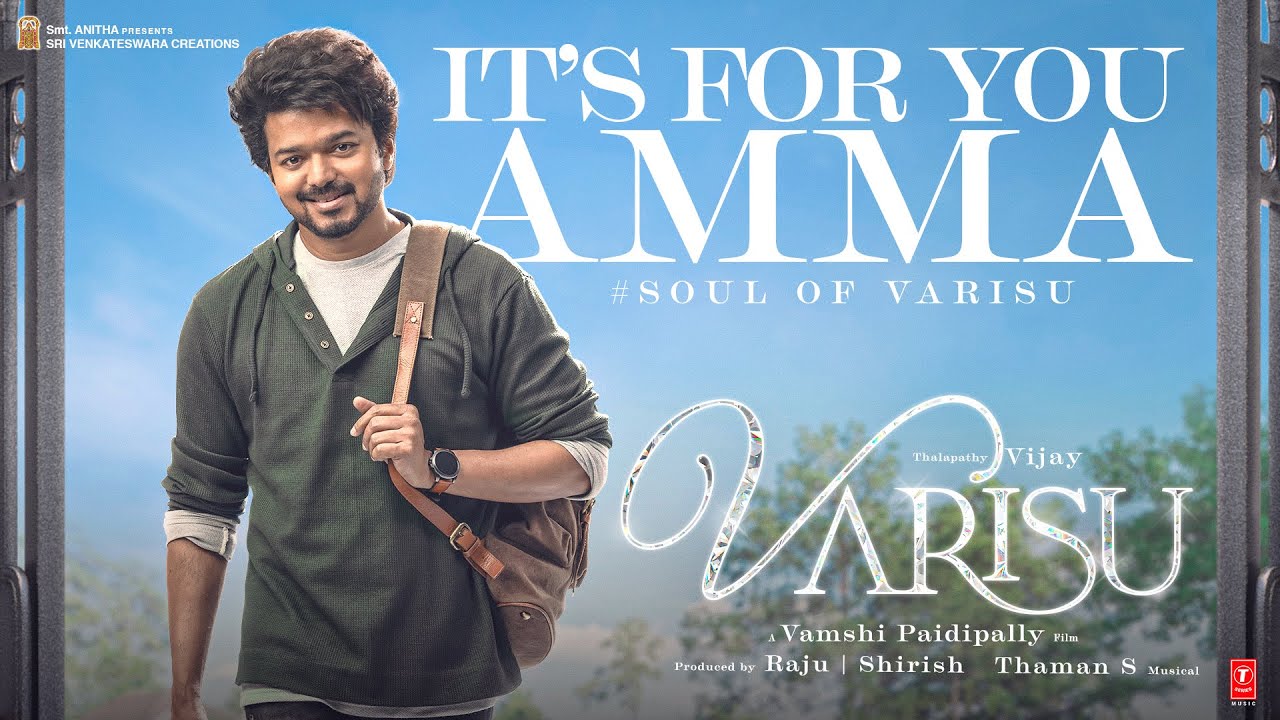 ---
| | |
| --- | --- |
| Song Name | Soul Of Varisu |
| Singer | Chitra |
| Music | Thaman S |
| Lyricst | Vivek |
| Movie | Varisu (2023) |
---
Soul Of Varisu Song lyrics
Soul Of Varisu Lyrics in English
Oo O Oo Oo
Aaraariraariro Ketkudhamma
Nerinil Vandhathu… En Nijama
Naan Konda Kaayangal Pogudhamma
Naadiyum Mellisai Aagudhamma

Pillai Vaasathil Aasaigal
Thoranam Soodudhammaa, Oo Oo
Nenjam Aanandha Megathil
Oonjalum Aadudhamma, Oo Oo


En Uyiril Irundhu
Pirindha Pagudhi Ingey
Naan Izhantha Sirippum
Idhaya Thudippum
Meendum Ingey

Indha Nodi Neram
Ennuyiril Eeram
Kannedhiril Kaalam
Nindruvidumaa

En Idhazhin Oram
Punngaiyin Kolam
Indha Varam Yaavum
Thangividumaa Aa

Aa Aa Oo oo Aa Aa Oo Oo AaAa
Paal Mugam Kaanave
Naan Thavithen
Indru Nee Vara Ketkudhey Aaaro

Kaal Thadam Veezhave
Naan Thudithen
Unai Thaai Madi Endhudhey, Thaalo

Soul Of Varisu Lyrics in Tamil
அ ஆஆ அ ஆ ஆ
ஆராரிராரிரோ கேட்குதம்மா
நேரில் வந்தது என் நிஜமா
நான் கொண்ட காயங்கள் போகுதம்மா
நாடியும் மெல்லிசை ஆகுதம்மா

பிள்ளை வாசத்தில் ஆசைகள்
தோரணம் சூடுதம்மா, ஓ ஓ
நெஞ்சம் ஆனந்த மேகத்தில்
ஊஞ்சலும் ஆடுதம்மா, ஓ ஓ

என் உயிரில் இருந்து
பிரிந்த பகுதி இங்கே
நான் இழந்த சிரிப்பும்
இதய துடிப்பும்
மீண்டும் இங்கே

இந்த நொடி நேரம்
என்னுயிரில் ஈரம்
கண்ணெதிரில் காலம்
நின்று விடுமா

என் இதழின் ஓரம்
புன்னகையின் கோலம்
இந்த வரம் யாவும்
தங்கி விடுமா ஆ

அ ஆ ஓ ஓ ஆ அ ஓ ஓ ஆஆ
பால் முகம் கானவே
நான் தவித்தேன்
இன்று நீ வர கேட்டதேன், ஆரோ

கால் தடம் வீழவே
நான் துடித்தேன்
உனை தாய் மடி
ஏந்துதே, தாலோ
Watch Soul Of Varisu Song Video
Soul Of Varisu song frequently asked questions
Check all frequently asked Questions and the Answers of this questions
This Soul Of Varisu song is from this Varisu (2023) movie.
Chitra is the singer of this Soul Of Varisu song.
This Soul Of Varisu Song lyrics is penned by Vivek.